Amber Natalie Kennedy is a poet, short story writer and novelist from Oxfordshire, England. Her works explore the themes of travel, conflict, and identity. Amber probes philosophical questions, and is fascinated by the interrelationship between the visual arts, music and writing. These themes are also central to her cultural and travel blog. Amber has recently experimented with more formal styles of poetry after having spent many years writing in free verse. She is keen to engage in more literary journeys which take her in completely new directions, and is enthusiastic about challenging herself to think about the materiality of her work, as well as its content. While at The Henry Box School in Witney, she led a creative writing group for younger students, and also attended the Oxford Writer's Squad in 2012-13. She became president of Durham University Creative Writing Society in 2018-19, while reading English Literature for her bachelor's degree. Amber began her master's degree in Creative Writing, also at Durham University, in September 2020.
Jessica Belton is an avid reader and consumer of all things fiction. She is currently studying Publishing and Creative Writing at Masters level at the University of Lincoln. Her literary interests focus on the concept of intersectionality and the diversity of writers in contemporary literary society. Her belief is that intersectionality is vital to the literary landscape, and by widening the pool of writers, the fiction genre becomes even more interesting and diverse.
Bruna Gomes is an Australian-Brazilian novelist and poet. Her writing digs up cultural and emotional history to plant it with new seeds. She is drawn to works that are de-westernised, de-colonised, and authentic to the intersectional human spirit. At 18 years of age, she published her debut novel How to Disappear with Encircle Publications, which is narrated entirely in second-person. Her poetry has also been featured in various online poetry journals such as Dodging the Rain and The Pangolin Review. Bruna was born in Boston, Massachusetts, and grew up on the Northern Beaches of Sydney, Australia. She is currently completing a Bachelor of Arts majoring in Creative Writing at Macquarie University. Bruna believes that good writing knows the rules of creativity and breaks them in the best way possible. When she's not writing, she enjoys eating almond croissants, listening to samba music, and reading in the sun.
Linda Arrighi is a poet and book reviewer from Parma, Italy. Linda has a degree in Neuroscience and is now a Psychobiology PhD candidate at Durham University; despite these scientific endeavours, Linda is committed to reading, writing and drawing in her leisure time. She writes introspective, relatable and vulnerable poems in free verse, which deal with her feelings and thoughts, as well as musings about herself and the world around her. She also has a blog, on which she primarily displays book reviews. She has participated in multiple creative writing courses and was a member of the Durham Creative Writing Society in 2018-19. In 2019, she was a finalist in the non-fiction section of the Wicked Young Writers Award with an essay about the neuroscience of human nature. Her current projects include writing more poetry, learning and experimenting with digital illustrations and completing a sci-fi novel she has been planning for a while. Linda particularly enjoys reading magical realism and scientific sci-fi books, poetry and personal essays. Her favourite works emphasize the psychology and thoughts of their characters.
Catherine Cooper is an aspiring prose writer and journalist from West Lothian, Scotland. She is currently in the final year of her Master of Arts (Ord)(Soc) degree at The University of Glasgow. Kate is an avid reader of literary fiction and narrative non-fiction. Her current literary interests include reading and discussing works exploring cultural identity and intersectional feminism. As well as this, she keeps up to date with current social and political events by studying academic journals. To her, the mix of creativity and awareness of current socio-cultural issues makes for the most profound written works.
Shrubaboti Bose is an Indian writer who recently published a novelette based on incidents of police violence against university students. Having finished her MA in English Literature from Jadavpur University, she is currently a Reader for The Mark Literary Review, a Poetry Reader for Sepia Journal and also a verified book reviewer on Reedsy Discovery. She loves creative writing and often shares her own poetry or other musings on her blog. Her works have been previously featured in Ruminate Magazine (Issue 56), Radiate Literary Journal, Spillwords Press, etc. A few of her poems are scheduled to come out in two Indian Anthologies. She is also a keen supporter of indie authors and local artists.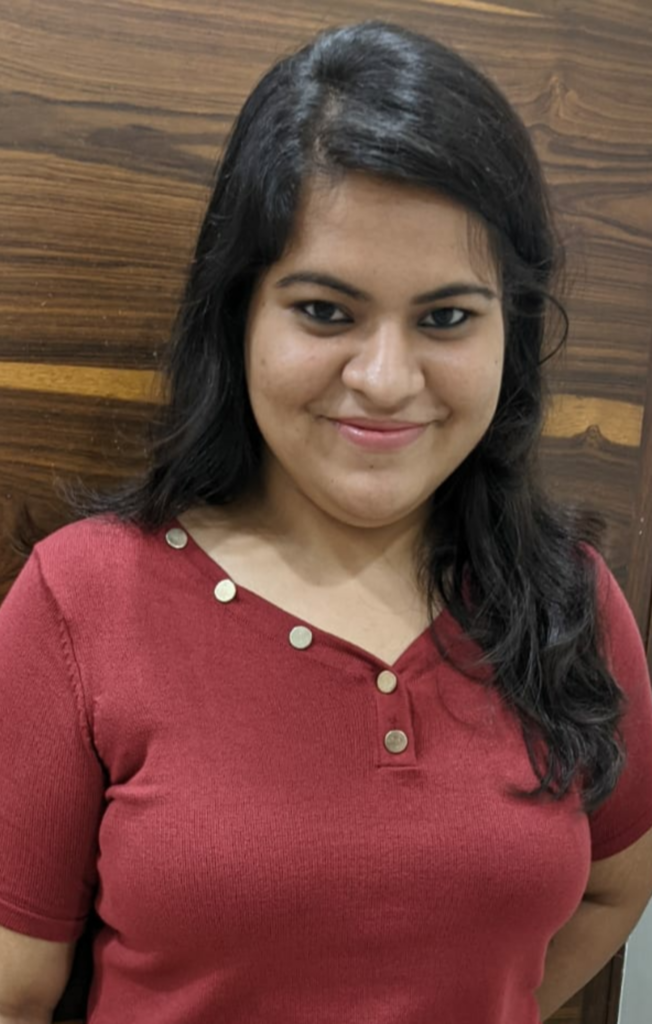 Shrishti Abrol is a feature writer, poet, editor and essayist from Andamans; her writings meditate on undulating flavours of etymology, emotions and perspectives. Born and bred close to the sea, Shrishti believes in the meaningful possibilities that metaphors offer: to a creative piece and to understand life. Tracing the ever-present history in individual creations across cultures, culinary craft, fabric art and language is a popular theme in her work. Choosing the hyphenated space between literature and communication, she holds academic degrees in English Language and Literature as well as Mass Communication with Journalism. Her publications have appeared in Lokmat Times, The Citizen, Asian Journal of English Studies and, a book collaboration with The Economic Times, Indian Department of Science and Technology(DST) and CIIE.CO, Indian Institute of Management Studies Ahmedabad. Experimenting across stages of content creation, her career spans the entire writing spectrum from ideation to publication. And for her, writing is all about experimenting.
Michael Deng is a poet from London, England. He became treasurer of the Durham University Creative Writing Society in 2018-2019. His current writing interests include experiencing new books in book clubs, reading and writing essays and poetry. Michael previously worked as the Fiction Editor for Spellbinder.
Anubhuti Jain is a poet and prose writer from Jaipur, India. She enjoys collaborating on creative projects related to the arts, often experimenting with a combination of different mediums. She attended the Oxford Creative Writing Summer School in 2016, and became secretary of Durham University Creative Writing Society in 2018-19, joining an inspiring creative community. Alongside pursuing her undergraduation in Literary Studies at Durham, she participated in an intensive year long creative writing course conducted by novelist Dr Fadia Faqir in 2019-2020, getting an opportunity to engage with various written forms and genres, and to work collaboratively with other keen writers. To her, creativity is a process of honesty, and she likes to explore themes dealing with the daily intensities of lived experience.
Adrija Dutta is a prose and short story writer from Calcutta, India. She goes by the pronouns she/her, and is an evolving feminist. She is currently pursuing her final year as a Lit Major from St. Xavier's College, having completed a one-year course on Creative Writing, and aims to study Comparative Literature, further. Being an avid reader, her literary choices are influenced by a focus on themes of socio-political relevance, feminism and gender. Her passion lies in exploring the peripheral Literary voices which do not make it to the mainstream, and dare to thrive in their own uniqueness. For Adrija, art is anything that is borne out of a brutal moment of extreme vulnerability, and which possess the innate potential to challenge and reorient people's perspective on an established norm of life.